Bonita
www.CastingNow.co.uk/bonita
---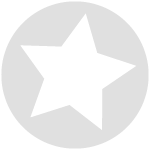 Bonita

538 Profile Views
www.CastingNow.co.uk/bonita
Unique ID: bonita
Playing Age: from 28 to 38
Location: Glasgow
Gender: Female
About
Me
Iam 33yrs and all i have ever wanted to do is sing and act. I was at glasgow Royal Academy of music and drama for many yrs.
Physical Details
Ethnicity:
White/ Caucasian
Skin Colour:
white
Height:
5 ft 10 in
Weight:
11 st 10 lb
Build:
n/a
Dress Size:
12 to 14
Hips:
n/a
Shoe Size:
5.5 UK
Eye Colour:
Green
Hair Colour:
Brown
Hair Length:
Medium
Hair Style:
Curly
Languages Spoken
- English
Experience & Qualifications
General Experience
my Name is Bonita but I get called bonnie for short,I worked for Border line thearter for many yrs and was lead roll as Alladin, I have also sang in Glasgow Royal concert hall as head liner.I worked in butlins for 18months for stage and production and found that I worked as part of a team very well.When I left butlins I then started working in and around scotland in pubs and clubs.I then stoped for a break to have my baby who is now 3yrs so I feel it is now my turn.
Qualifications & Training
royal scottish academy of music and Drama
Other Information
Interests & Hobbies
Reading, watching films, walking,and playing with my baby girl