Beth Leonard
www.CastingNow.co.uk/beth-leonard
---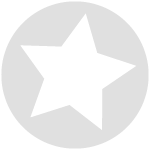 Beth Leonard
Actor
826 Profile Views
www.CastingNow.co.uk/beth-leonard
Unique ID: beth-leonard
Playing Age: from 18 to 25
Location: London
Gender: Female
About
Me
I have been acting in amateur productions since I was 4 years old. I have always enjoyed acting and am hoping to further this love. I enjoy being on stage and behind a camera and I love the learning experiences that come with this.
Acting
Accents
- London
- Posh
Employment History & Experience
I have had work experience under an acting company called Act II helping out with workshops, theatre productions and NCH acting evenings. I have also participated in the productions from a very young age, although it is only AmDram theatre it is hard, enjoyable work.
Physical Details
Ethnicity:
White/ Caucasian
Skin Colour:
white
Height:
5 ft 6 in
Weight:
9 st 7 lb
Build:
n/a
Dress Size:
10 to 12
Hips:
n/a
Shoe Size:
5.5 UK
Eye Colour:
Mixed
Hair Colour:
Blonde
Hair Length:
Medium
Hair Style:
Wavy
Experience & Qualifications
General Experience
Working on amateur productions such as We Will Rock You, Bugsy Malone.
A-level adaptations of Sarah Kane's 4.48 play and she stoops to conquer.
Teaching children acting games and helping with monologues for auditions.
Qualifications & Training
A-Level drama and theatre studies.
ACT II work experience.
I am currently studying a degree in History and Film, learning how the film industry functions, in hope of persuing a career in the film industry.