Ben
www.CastingNow.co.uk/ben-1
---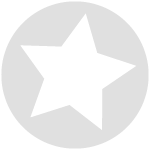 Ben
Model Musician Dancer Entertainer
725 Profile Views
www.CastingNow.co.uk/ben-1
Unique ID: ben-1
Playing Age: from 20 to 30
Location: London
Gender: Male
About
Me
i am a down to earth guy, but a very happy (load one!) lol i enjoy taking on new tasks. i am not affaid of taking on a big work load, i get on with people from all backgrounds, i enjoy being around a team and working well in one but if need be, can work very well on my own.
i am not very good at writing down things, as you can see! lol but!....... face to face i can be da centre of attention, or jus fit in the background, whatever is needed for anytime.
Modelling
Experience
- Catalogue
- Commercials
- Fashion
Employment History & Experience
i did abit of unpaid modeling work for 'image' in fulham.
Music
Experience
- Band/ Group
Vocal Skills
- Pop
- Rock
Employment History & Experience
i have sung in a few bands, and hve been told to go on xfactors shows, but feel them shows are a little fixed. i do enjoy singing.
Dancing
Employment History & Experience
none, jus enjoy dancing lol
Entertainment
Experience
- Busking
Employment History & Experience
been in a band, had my own kareoke and done a bit of after dinner.
Physical Details
Ethnicity:
White/ Caucasian
Skin Colour:
tanned
Height:
6 ft 2 in
Weight:
14 st 0 lb
Build:
Average
Dress Size:
n/a
Chest:
42 in
Waist:
34 in
Hips:
n/a
Shoe Size:
9 UK
Eye Colour:
Hazel
Hair Colour:
Black
Hair Length:
Short
Hair Style:
Straight
Languages Spoken
- English
Experience & Qualifications
General Experience
7 G.C.S.E's C-E.
8 years customer service experience.
Qualifications & Training
driving licence, constuction training.
Other Information
Relevant Skills
i love to sing, i love sports and all current events..
i can bring my own sense of adventure and good vibes to any event.
Interests & Hobbies
football,boxing,singing,going on holiday, and going to the gym.
Miscellaneous Information
i would love the chance to be given a audition and show what i could do once placed on the spot.
thanks