Anthony Stevens
www.CastingNow.co.uk/anthony-stevens
---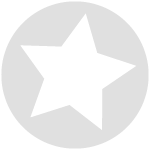 Anthony Stevens
Actor Musician Entertainer Extra
300 Profile Views
www.CastingNow.co.uk/anthony-stevens
Unique ID: anthony-stevens
Playing Age: from 50 to 70
Location: Hertfordshire
Gender: Male
About
Me
I have worked on the Bill, Eastenders and the Comic Strip plus dramatic pieces.These were with Sceenlite a few years back. I am also a musician and appeared in Rock Follies and have toured America playing at Madison Square Gardens.
Acting
Experience
- Music Videos
- TV
Accents
- Cockney
- RP
- Scottish
- Southern American
- German
- Irish
Music
Experience
- Band/ Group
- Solo
Vocal Skills
- Pop
- Rock
Instruments Played
- Bass Guitar
- Guitar
Employment History & Experience
I have played in a Rock Group for 50 years. I have played Madison Square Gardens 3 times plus many large auditoriums and festivals over the years
Entertainment
Experience
- Cruise Ships
Employment History & Experience
I was in Rock Follies in Both series playing, and acting, as a member of the 3 Girls Group, The Little Ladies.
Extras Work, Partipant, Contestant
Experience
- TV Shows
Employment History & Experience
The Bill..6 episodes. Eastenders...2 episodes. The Comic Strip. The Canterville Ghost
Physical Details
Ethnicity:
White/ Caucasian
Skin Colour:
white
Height:
5 ft 8 in
Weight:
12 st 3 lb
Build:
Defined
Dress Size:
n/a
Chest:
42 in
Waist:
34 in
Hips:
n/a
Shoe Size:
9 UK
Eye Colour:
Hazel
Hair Colour:
White
Hair Length:
Short
Hair Style:
Wavy
Languages Spoken
- English
Other Information
Relevant Skills
Swimming, Tennis, Horse riding
Interests & Hobbies
As Above and Collecting old movies