Amandagee
www.CastingNow.co.uk/amandagee
---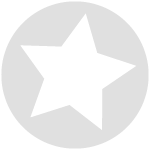 Amandagee

14 Profile Views
www.CastingNow.co.uk/amandagee
Unique ID: amandagee
Playing Age: from 50 to 60
Location: Buckinghamshire
Gender: Female
About
Me
I have done a lot of drama throughout my life and always danced and am very musical - I had singing lessons when I was young. I have worked in TV as a Series Producer for many years. I have also modelled when I was young and worked as a house model for a clothing company. I am always after a new challenge.
Physical Details
Ethnicity:
White/ Caucasian
Skin Colour:
white
Height:
5 ft 8 in
Weight:
9 st lb
Build:
n/a
Dress Size:
8 to 10
Hips:
n/a
Shoe Size:
6 UK
Eye Colour:
Brown
Hair Colour:
Blonde
Hair Length:
Short
Hair Style:
Straight
Languages Spoken
- French
Experience & Qualifications
General Experience
Experience is behind the camera!
Other Information
Relevant Skills
I have made a lot of TV shows so am used to being behind the camera.
Interests & Hobbies
Outdoor pursuits, walking, fitness, gardening, music and the arts