Below is our list of Training Companies. To see their full details and offers click on their name or image.
If you're a Company that wishes to appear on this page click here for more information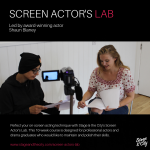 Stage & The City
The adult branch of the award winning Anna Fiorentini Theatre & Film School, offers affordable evening performing arts classes in Central London
Special
Offer
20% Discount on our Screen Actors' Lab course. E-mail anna@stageandthecity.com to request the discount code and mention Casting Now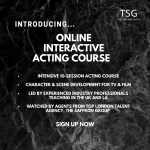 The Saffron Group
Introducing ... Online Interactive Acting Course. Intensive training brought to your home via Zoom!
If you're a Company that wishes to appear on this page click here for more information
Acting Training | Presenter Training Courses | Acting Courses | Singing Courses | Vocal Training | Modelling Schools | Acting School