View Casting
---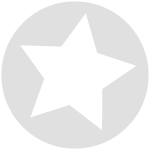 Filming locations required, bars, pubs, flats, bedrooms, car parks etc.
Job ID: 4424
Pay
£Good
Applications Close
31st December 2013
Details:
Do you own a bar? Pub? Club? Bedroom? Attic? Garage? Garden? That could be used to film on? I am a film maker looing for locations in the Greater Manchester area, cash paid. Contact me with...
You haven't signed in!
Sign in above or register below to see full details of this Casting
Register Now for
Free
---
About Your
Membership
For our Talent members your free membership includes creating your own profile page with your details, experience, interests, skills, qualification and a profile picture. You also receive your own unique url address which can be used for your own promotion elsewhere. Once you've created your profile it will appear in our directory where Casting Directors can search either by specific traits or profile name and you can be found. All free members can also receive emails of the latest castings posted on the site meaning you don't have to remember to sign in to check what's new. If you decide to upgrade to our subscription membership you get all these great benefits plus lots more; add more to your profile including unlimited photos, showreels and audio files. You also gain access to your own message centre where you can receive and reply to messages from casting directors, and receive updates to applications. Other features include being able to apply to castings, viewing your application history and status of applications, and becoming an affiliate of Casting Now where you can earn money for each person who subscribes to Casting Now from your recommendations.
---
Casting Now does its best to ensure all posted Casting Calls are genuine. Should you encounter any errors, omissions, requests from Casting Directors for bank details/ offers to send cheques before you work for them, or anything else you feel is unusual please contact us immediately at info@castingnow.co.uk
It is forbidden to reproduce, transmit or copy the details listed above.
---