Below is our list of Photography Companies. To see their full details and offers click on their name or image.
If you're a Company that wishes to appear on this page click here for more information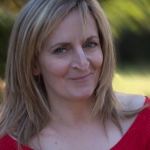 Horaczko Photography Headshots And Portraits London
Headshot , Portraits Photo Session in London About 60-90 min outdoor session in Parks, Central London, London City etc. 5 fully retouched images
Special
Offer
10 pounds discount for any actor when you book your session on October or November. Book now as I have limited spaces .
If you're a Company that wishes to appear on this page click here for more information
Headshot Photography| Headshot Photographer | Headshots | Photography Companies